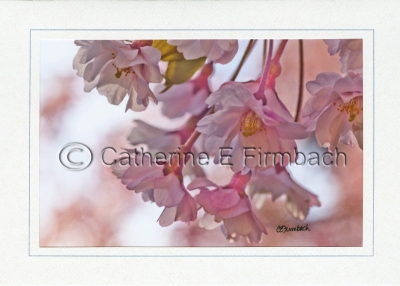 Card 58

Custom photo note cards and calendar cards make great gifts!

Custom photo cards are priced according to client's specific order. You supply your own photo (or specify one of ours), and front/inside printing if desired, and we create your custom photo cards.

Great for announcements, pets, memorials, save-the-date, holidays, favors, any invitation, any occasion!

A signed statement that you hold the copyright to the photo you submit must be provided.

Calendar cards have a magnet on the back for easy attachment to magnetic surfaces.

Email Cathy@cefirmbach.com for more details and to an place order.
Note cards and calendar cards are made from recycled textured heavy cardstock. All note cards are blank inside (no printing) so you may write your own sentiments. Most outside printing is done with soybean based inks. Cards are 5"x7" (A-7 size) and include a matching white or natural colored envelope.
These notecards are perfect to use for all occasions and recipients can enjoy them even longer once framed. Calendar cards also make great gifts and holiday cards!
Sentiments can be custom printed on the front of any card and/or inside of the note card or backside of calendar card for an additional charge.
Most images on this site can be made into note cards and calendar cards by request at no additional charge. If your interests are subjects not currently displayed on this site, let us know so we may display those images.

HOLIDAY SPECIAL .........
Note cards are $3.99 USD each, or 3 for $10.50 USD, plus shipping. Orders of 3 or more cards are stacked and tied with ribbon for gift presentation. Calendar cards are $4.99 USD each, plus shipping. Silver or gold sheer organza bags are available for $0.75 USD each.